Going over and above the current government advice, Coraff are booking EXCLUSIVE hourly appointments during weekdays in our showroom. This allows us to give you the best experience and protection. Saturday is open to the public with business as usual.  During your appointment you will be free to browse the showroom and discuss your requirements with us at a socially acceptable distance. 
Please be advised we will be closing at 4pm for the ongoing future .
Lets us know what you need, we can source ANY product for supply only or supply and fit.
Trade Partner Accounts
Working in partnership with Interior Designs & Architects we bring our experience and support to every project.
Because of this unique relationship, we are able to supply trade prices through our partners.
PROUD TO BE ASSOCIATED AND A SUPPLIER OF THE DAISY ALEXANDRA RANGE
Stunning designs from Daisy Alexandra Subert interpreted into high quality carpets. After much discussion and deliberation, Daisy has now finalised the designs and colours that were launched to the UK public exclusively through beautiful flooring and selected retailers in September 2015.
Call today to discuss availability.
Our aim, to help you create beautiful spaces
Coraff Flooring has been laying fine flooring all over London since 1927, Our North West London location provides a convenient and relaxed environment to select carpets, wood or laminate flooring for your home or office.
A family run, long established flooring company, built on service, trust and quality. We have an extensive client base relying for the most part on recommendation and referral for new business.
Our staff are there to help you. They are all experts with many years of experience In their field. No pressure, no soulless warehouse. Just an unrivalled selection, professional fitting and after-sales service.
Services offered
We provide the following services:
Supply & Install | Installation Only | Residential | Commercial | Bespoke Rugs | Wooden Floor Repair
To explore further, please call or pop in for a chat.
Inspiration
Visit our showroom and discuss everything flooring!
Always recommended…
Coraff has an extensive client base relying for the most part on recommendation and referral for new business
Clients – What They Say About Us
At Coraff Flooring, we strive to provide excellent customer service, quality products, value for money and advise on best flooring solution available. We believe, this gives our customers the information to make the right choice, to fit their needs.
Don't take our word for it. Head to our Testimonials Page or read our reviews on Which? Trusted Traders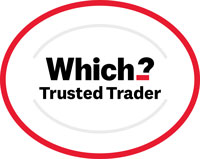 Wonderful advice and brilliant workmanship
Wayne and Naved were brilliant at offering us advice regarding colour choices, underfloor insulation and explaining the installation process. They kept us updated about timings and worked happily in conjunction with our own restrictions. We were very happy with the end result. Our floors look and feel beautiful and they even helped us put a special motif design into our bathrooms which we absolutely love.
The best word is excellence
Throughout the years I have been able to renovate many residential and commercial properties in different countries as an interior designer working for customers and also for family and friends. I can confidently say that when it comes to carpet installation Coraff Flooring has exceeded all my expectations. The job on the hallways of our building was completed in the best and fastest way possible. The fitters were very professional, always on time, and their attention to detail was impressive. We are all very happy with the final results so I highly recommend them and will surely use them again on any other similar future project. 
Contact us today
T: 020 8731 7766
E: sales@coraffflooring.co.uk
In order to visit us
Coraff Flooring
51 The Market Place
London
NW11 6JT
Opening hours
Monday-Thursday: 9am-5pm  |  Friday: 9am-4pm  |  Saturday: 10am-4pm
Free parking in bays in front of shop (1 hour limit). Unrestricted free parking in adjoining streets.